Info
Basics
Once every weekday (between 3-5 AM GMT) you will get a new album generated.
You will then be able to rate your previous album.
We keep track of your history and make sure you wont get an album you already listened to.
Groups
You are in a group. Click below to leave it. Your history will be kept the same.
Leave Group
Sharing
Sharing your process and ratings/reviews with others sounds like a great idea!
However in general its a good idea to not give out your project name/address. People could start rating your albums.
Thats what the "Summary"-button at your main page is for. Click it and you will get a link thats perfectly shareable!
Donations
I'm running this site as a non-profitable hobby project.
It's not very expensive, but server costs are increasing as the user base is growing.
Every contribution is highly appreciated!
If you decide to contribute,
mail me
your project name to get a contributor-banner at your summary page.
Bitcoin Wallet:
3KVcBJpB2K1WcG5qu9rae822SxfgbQoPc8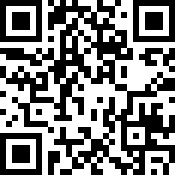 Settings
Streaming Source
Click one of the services below to make it your default. It will then appear at your main page.
Spotify
Apple Music
Youtube
Amazon Music
Tidal
Wikipedia Link
Select the behaviour of the Wikipedia link on your main page.
External
Onpage summary
Extended Summary Page
Include albums you rated 4 stars at the summary page?
Yes
No
API
There is a simple JSON API available for anyone who wants to build their own UI.
Contact